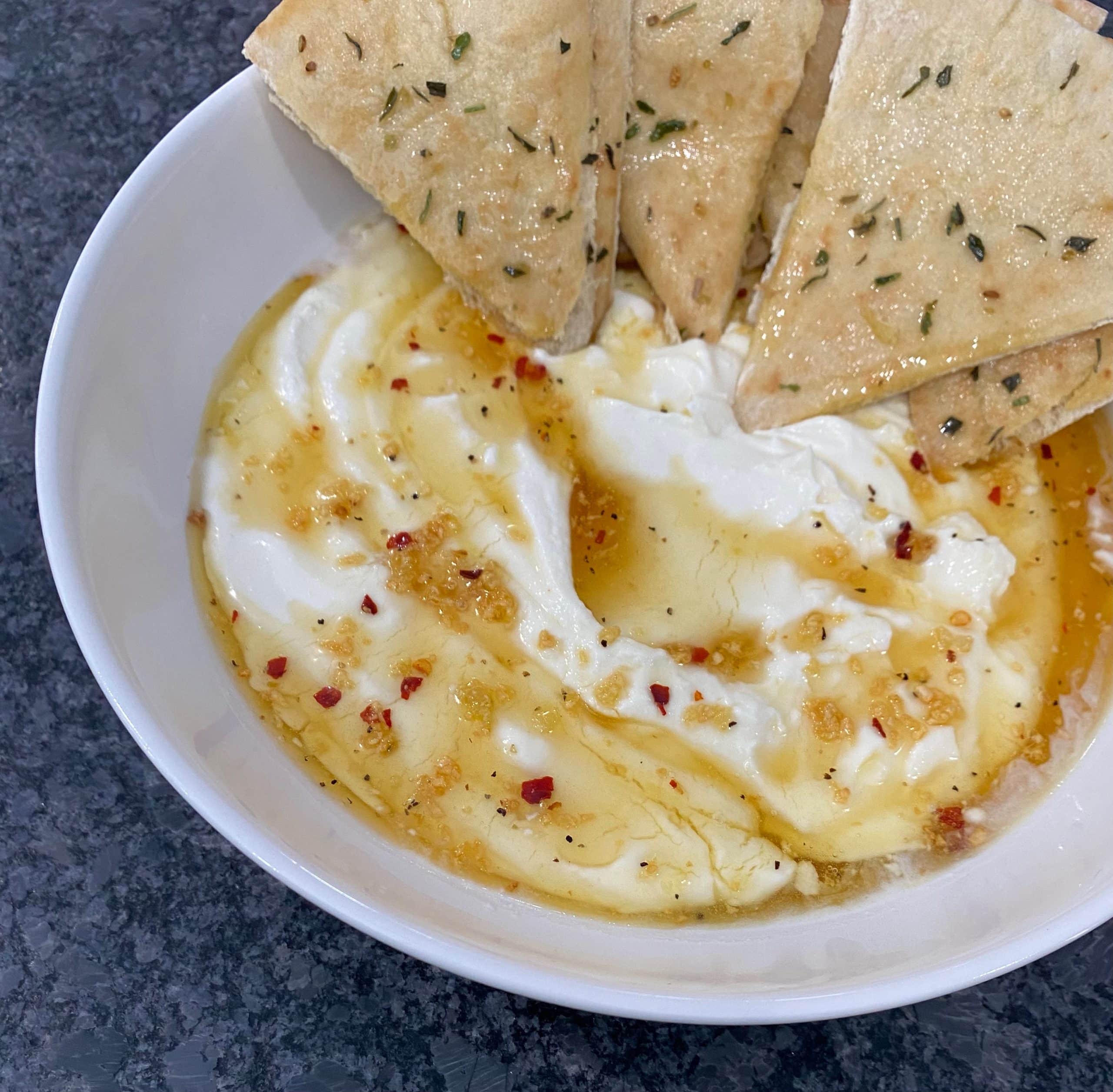 Ingredients
8z Feta Cheese
7oz Cream Cheese
Tsp GLOOC Black Pepper olive oil
4 – whole pita bread: cut each pita into 8 sections
1 tbsp GLOOC Garlic olive oil
2 tbsp Italian Herb Seasoning
5 tbsp honey
1 tbsp GLOOC Black Pepper olive oil
2-3 garlic gloves, minced
2 tbsp lemon juice
1 tsp crushed red pepper flakes, more for serving (optional)
Salt and pepper
Directions
Preheat oven to 350 degrees F. Place whole pitas on baking sheet. Lightly spread GLOOC Black Pepper olive oil over pitas. Sprinkle Italian Herb Seasoning over pitas. Heat in oven for 3 minutes.
Feta and cream cheese should be at room temperature. Add feta and cream cheese to a food processor. Season with salt and pepper. Blend on high until smooth, approx. 2-3 minutes. If needed you can drizzle in a little Black Pepper olive oil to help smooth out dip.
In a saucepan, heat olive oil on low heat. Add garlic and sauté. Stir in honey, lemon juice, and chili flakes. Turn off heat. Season with salt and pepper.
Transfer whipped feta to a serving bowl. Drizzle honey mixture over top of whipped feta. Top with freshly ground pepper and extra chili pepper flakes if desired. Cut heated pita breads into pieces for serving.