Artisan Gift Shop Frankenmuth MI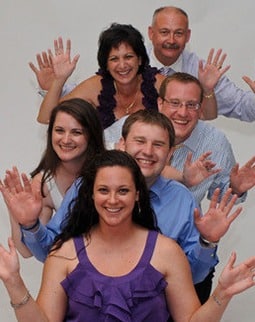 Great Lakes Olive Oil Co. was founded in 2010, by the Lee family. Self-proclaimed Foodies, the Lee family, has a passion for good food; it was this passion that lead them to start Great Lakes Olive Oil Co. While vacationing in 2010, the Lee's were introduced to the unique world of high quality oils and vinegars and fell in love! After some family discussion and a few bottles of wine, Great Lakes Olive Oil Co. was born.
Over the years the family has changed, gaining a new generation of future olive oil lovers, along with the passing of the Lee family Patriarch; which jump started the "Red Caps for a Cause" campaign. The only thing that has remained constant is their love of family, food, and sharing these passions with their Great Lakes Olive Oil Co.'s guests.
The Lee family invites you to stop in their store to not only sample their amazing oils and vinegars but unleash your inner Foodie!
With the sudden passing of the Lee family patriarch in 2012, Great Lakes Olive Oil Co., started a campaign to donate to the American Heart Association to help promote heart health and education on healthy lifestyles and prevention of heart disease and strokes.
Customers are welcomed to seal their bottles in red with a $0.25 donation to The American Heart Association. Great Lakes Olive Oil Co. will make a 100% matching donation to the AHA to help further their mission of education and prevention.
Together we can make a difference!
I am local & visited the first time today. I enjoyed sampling your products very much. I will certainly become a customer soon!