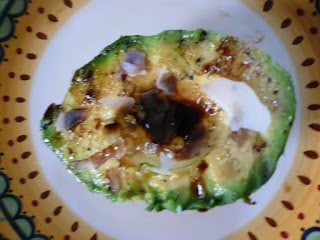 Ingredients
This quick and delicious grilling recipe is great for weeknight dinners. Not only is it super quick and easy, this side dish is fantastic when paired with steak, chicken and of course those Mexican night dinners.
4 Avocado, halved, seeded and peeled
Lime Olive Oil
Traditional 18 Year Balsamic Vinegar
Parmesan Cheese
Salt and Pepper
Directions
Brush avocados with olive oil. Gently place avocados on grill. Grill each side for approximately 2-3 minutes per side. Gently remove from grill and lightly drizzle balsamic over avocado.
Sprinkle with a small amount of parmesan cheese and salt and pepper to taste.
To purchase the Lime olive oil or Traditional 18 Yr. balsamic vinegar, visit our online store!