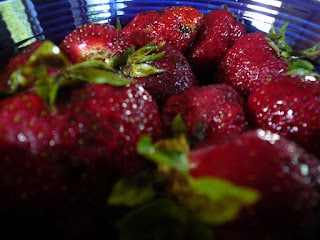 Ingredients

This is a great way to enjoy all your favorite fresh fruits. You can substitute just about all our delicious balsamic flavors in this recipe.
1 cup fresh strawberries, washed
vanilla balsamic vinegar
Directions
Add strawberries to bowl. Drizzle a small amount of vanilla balsamic over strawberries. Serve immediately and enjoy!
It is that easy! Try our espresso balsamic over raspberries or our chocolate balsamic over strawberries or the cinnamon pear over pears. The list is just about endless with the combination of fruit and balsamic vinegar.
To purchase the Vanilla balsamic vinegar used in this recipe, visit our online store!