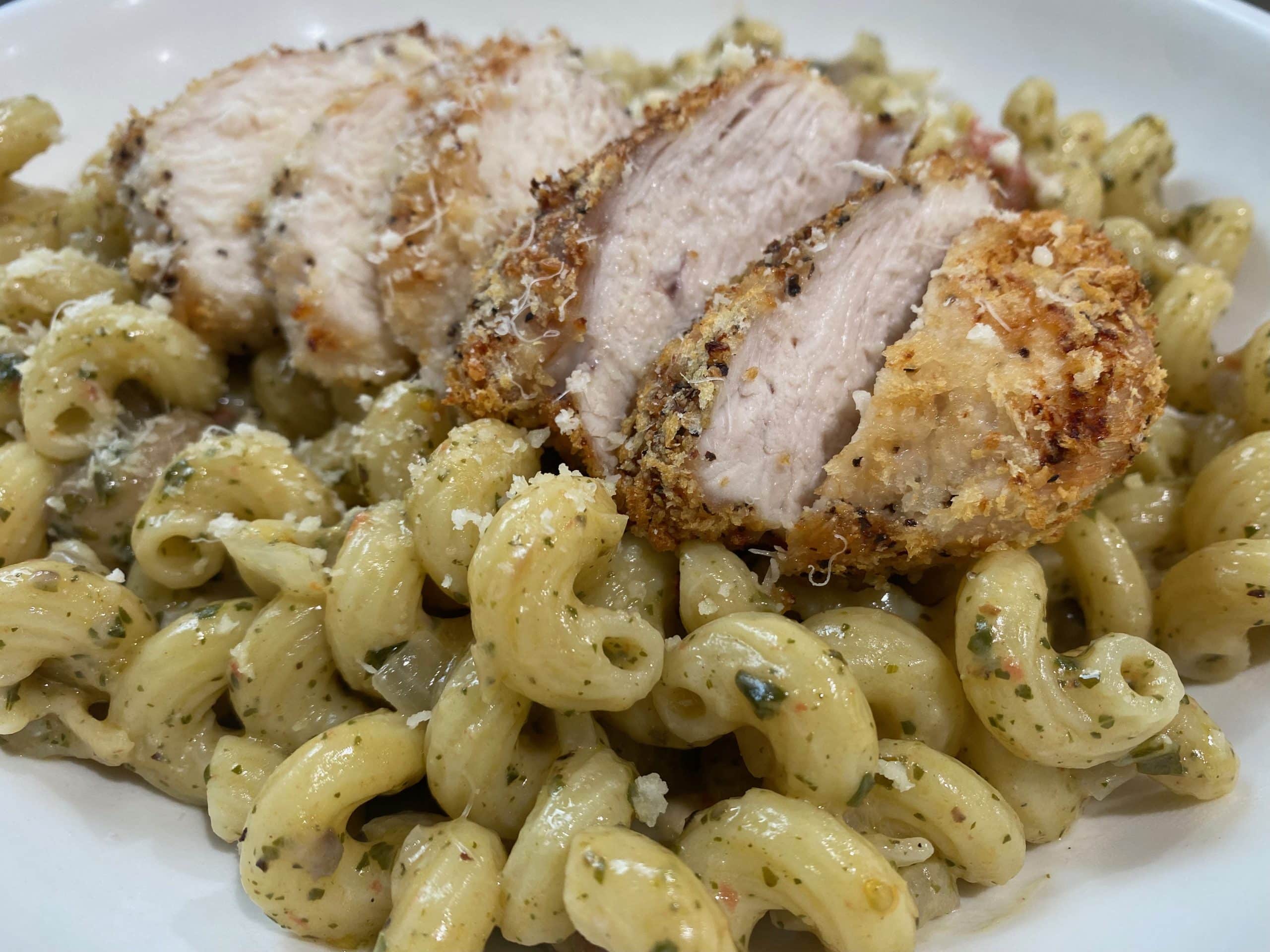 Ingredients
Chicken
4- Chicken Breasts
2 tbsp butter, melted
1 cup bread crumbs
1 box cavatapi noodles
3 tbsp garlic olive oil
1/2 cup mushrooms, sliced
1 small onion, diced
1/2 cup cherry tomatoes, halved
1/2 cup pesto
1/4 cup Alfredo sauce
Parmesan Cheese for topping
Directions

Season chicken breasts with salt and pepper. Place in zip lock bag. Pour melted butter over chicken and add in breadcrumbs. Gently tossing bag to complete coat chicken with breadcrumbs. Cook in air fryer according to appliance's specific directions for chicken.
In a medium to large pot, boil water and cook cavatapi noodles to package directions.
In a medium pan, heat garlic olive oil. Once hot, add in onion, cook for 2-3 minutes. Add in mushrooms, cook for an additional 3 minutes. Stir in tomatoes, let warm for 2 minutes. Stir in pesto. Stir in Alfredo sauce.
Combine cooked pasta with mushroom, onion mixture. Stir until well combined and noodles are evenly coated with sauce. Remove chicken from air fryer and serve with pasta. Sprinkle a touch of parmesan cheese on chicken and pasta right before serving.