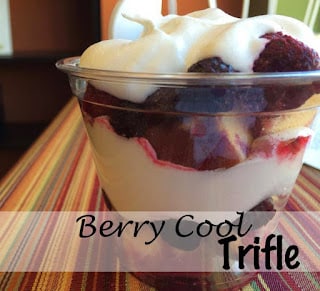 This recipe is perfect for warm summer nights. It is full of wonderful fruits and whipped cream! What isn't to love?!
Ingredients
1 lb.       All Butter Pound Cake, cut into small pieces
4 cups    Assorted Mixed Berries
1 lb.       Whipped Topping, thawed
Cranberry Pear Balsamic Vinegar
Directions
You can prepare this recipe in one large bowl or you can make smaller single servings. 
Layer bottom of serving dish with a single layer of pound cake. Drizzle Cranberry Pear balsamic over pound cake pieces. Top with a layer of berries, followed by a layer of whipped topping. Repeat layers 1-3 more times depending on how large serving bowl is. Top layer should finish with the whipped topping and add a few berries on top for a nice presentation.