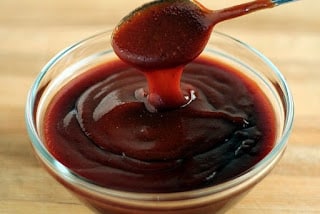 If you have never tried making your own BBQ, you definitely need to try at least once. This recipe is a super easy combination of delicious ingredients. This BBQ sauce may even make you want to skip the store brands all together.
BBQ SAUCE
Ingredients
2 C. Traditional 18 year balsamic vinegar
1.5 cups Ketchup
2/3 cup Packed brown sugar
1 tsp garlic powder
2 tbsp Worcestershire sauce
2 tbsp mustard
Salt and pepper to taste
Directions
Whisk together all ingredients in a medium sauce pan. Bring to boil. Reduce heat and simmer over medium heat until thickened, about 15 minutes.
Makes about 4 cups
If you like this recipe click the link to purchase the Traditional 18 Yr. balsamic vinegar.