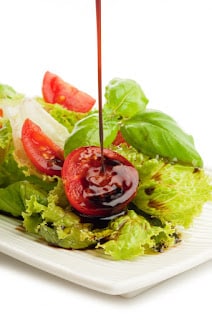 This vinaigrette is so refreshing and delicious that it will become your go to salad dressing for everything! It has a great burst of the sharp champagne vinegar but finishes smooth with a nice hint of basil.
Ingredients
1 cup Basil olive oil
½ cup Champagne balsamic vinegar
¼ cup Oregano balsamic vinegar
Directions
To make vinaigrette, combine olive oil, champagne vinegar and oregano vinegar in a small mixing bowl. Whisk together ingredients until well combined and mixture has thickened slightly.