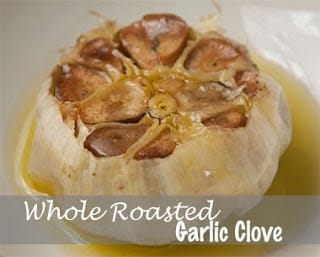 There truly isn't anything better than freshly roasted garlic over a warm, crusty loaf of bread. Add a delicious hint of herbs to this recipe by using our Tuscan Herb or Herbs de Provence olive oils.
Prep Time: 5 minutes
Cook Time: 30 minutes
Directions
Preheat oven to 400 degrees.
Peel away the outer layers of the garlic bulb skin, leaving the skins of the individual cloves intact. Using a knife, cut the top of the clove off, exposing the individual cloves of garlic.
Place the garlic clove in a small baking pan. Drizzle a couple teaspoons of olive oil over garlic head making sure cloves are well covered. Cover with aluminum foil. Bake for 30-35 minutes.
Allow garlic to cool enough so you can touch it without burning yourself. Use a knife or your fingers to pull or squeeze the roasted garlic cloves out of their skins.
To purchase the Tuscan Herb olive oil used in this recipe, visit our online store!