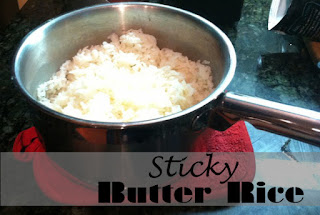 Ingredients

This rice recipe was submitted by one of our team members, Jenny. This rice is great as a side dish for chicken, beef and to use with stir-fry.
2 TBSP Butter Olive Oil
1 1/2 Cups White Rice
3 Cups Water
Directions
Heat Butter olive oil in the pot you will be using to cook the rice. When the oil is hot, add the rice and sauté for 2 minutes. Add water and bring to a boil. Set burner to low and cover pot, letting it cook for 15 minutes. Fluff with a fork and serve.