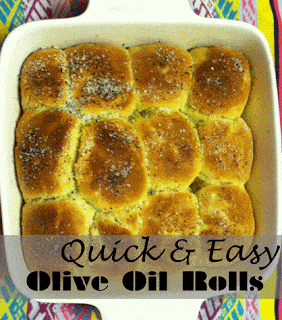 Preparation Time: 50 minutes
Cook Time: 20 minutes
Makes 12 rolls
Ingredients:
3 1/2 tsp active dry yeast,
3/4 warm water,
1/4 cup honey,
5 tbsp extra virgin olive oil + additional for topping and coating pan,
1 tsp salt = additional for topping,
1 egg,
2-3 cups bread flour,
Tuscan seasoning for topping.
Instructions:
Combine yeast and water in mixing bowl. Allow to sit for 5 minutes until bubbly to activate the yeast. Stir in the honey. Add the egg, olive oil, and 1 tsp of salt. Wisk to combine.
Add flour to liquid mixture in 1 cup increments. When flour is fully incorporated and dough begins to pull away from the sides of the bowl, turn out dough onto lightly floured surface. Knead dough gently and flatten out. Divide the dough into 12 equal portions and shape into balls.
Coat a 9×9 baking pan or cast iron skillet with oil to prevent rolls from sticking. Place the balls of dough into the pan. Cover with a clean towel and allow to rise for 20 minutes. Dough should double in size.
After dough has risen, lightly brush olive oil over the tops of the rolls and sprinkle with a pinch of sea salt and Tuscan seasoning. Place rolls into a preheated to 350 degrees oven and bake for 20 minutes or until tops are golden brown. Remove from oven and place rolls on a rack to cool.
To purchase the extra virgin olive oil used in this recipe, visit our online store!