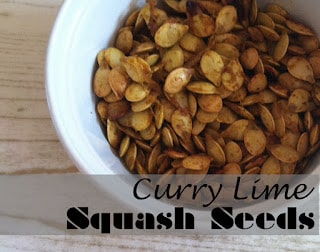 Directions
Rinse and pat dry the seeds from 1 acorn squash (roughly 2/3 cup). Toss with 1 TBSP lime olive oil, 1 Tsp Curry Powder, and 1 Tsp salt. Place in single layer on baking sheet. Roast in 400 degree oven for 10 minutes. Remove from oven and let cool before serving.
To purchase the Lime olive oil used in this recipe, visit our online store!
Posted 24th July 2020 by Great Lakes Olive Oil Co.